Conveyor belt models FBX – to 5 m length
Ideal for loading finished firewood from tilting saws and short log splitters. The pneumatic rubber wheels and the standard tractor drawbar ensure that these conveyor belts can be used anywhere. The inclination of the conveyor belt can easily and quickly be adjusted to the respective requirements with a hand wench.
Conveyor belt models FSX especially for cut splitters –
up to 8 m length
The specialists for higher speed and an increased hourly output pass the billets on to the firewood cleaner LogFix, LogFill intermediate storage solution or the PackFix System. With the wide design and the conveyor belt with a length of up to 8 m, these conveyor belt models bridge any distance. Naturally ideally suited for loading finished billets from the SpaltFix firewood lines. Every conveyor belt is precisely adjusted to the respective appliacation, all of them have a swivel design and can be height-adjusted.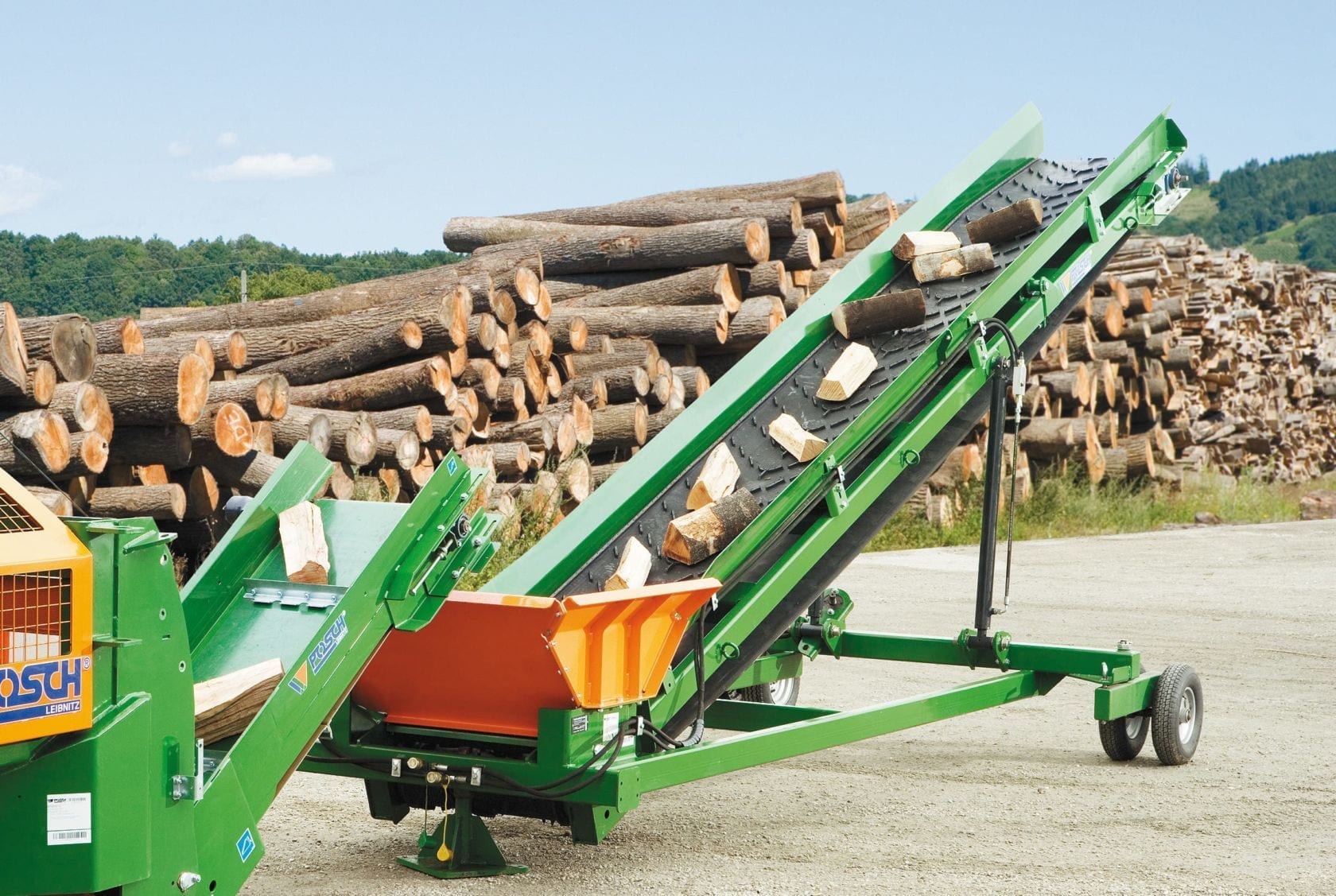 Discover more
Get the all new POSCH catalog with all details to our products.
Order now