LogCleaner
Compact billet screen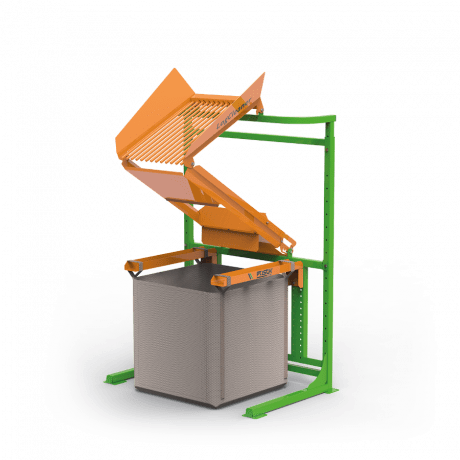 Hover over the image to zoom
25

Cubic metres/h

96 x 66 cm

Screen surface

180 kg

Weight min.
Easy. Compact. Drive independent.
The entry model to clean billets combined with firewood processors, SpaltFix models and billet conveyor belts.
Transfer height variable between 2.3- 3.0 m
Screen width 3 cm
Screen area 96 x 66 cm, tilt adjustable by 5°
Base frame can be adjusted by approx. 70 cm in operation,
fixed in increments of 10 cm
Filling height 1.8 to 2.4 m
10 vibration damped screen supports Ø 2 cm remove chips, bark and splinters from every billet
BigBag support for the quick and easy
attachment of the BigBag
spezialprogramm
Article no.
Type
Propulsion
Weight
kg
list price
excl. VAT
F0004558

96x66 cm


LogCleaner with 3 cm screen width, transfer to 4 or 5 m conveyor belts
200
2.150,00
ersatzteile
Article no.
Description
list price
excl. VAT
Z6200110

BigBag 90x90x90 cm
31,00
Choose your region
The product sortiment of POSCH may vary between regions. Using the right selection you will be provided with the best available products and equipment.